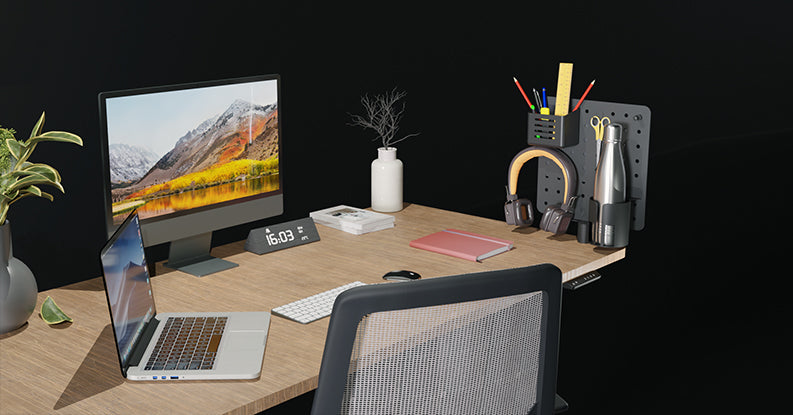 Ro-Peg 360°
Rotating Pegboard Organizer System
The World's First A one-of-a-kind DIY dual surface rotating pegboard organiser system adds vertical storage to any desk and boosts daily productivity.
Get An Exclusive Discount
We're Launching Soon.
Reserve now and get a free gift worth $149.
What distinguishes Ro-Peg 360°?
This DIY pegboard organizing system boosts your daily workflow and organize your desk with cool looking system. You are free to mix and match pegboard accessories on either sides to achieve the desired effect while saving or beautifying your space. An easy quickly-attach system allows for simple assembly in minutes. A sturdy steel construction & powder coating surface provides a solid and long-lasting performance.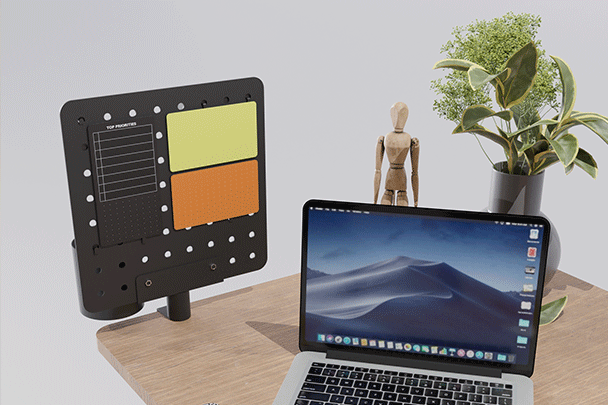 Rotating Pegboard Organizer System
Introducing the world's first Ro-Peg 360°: A dual surface rotating pegboard organizer system for your home and office. With this rotating pegboard system, you can keep the items you use frequently close at hand and visible.
Side A : Desk Supplies Organizer
Use one side with help of various peg accessories to store pen, pencils, water bottle, coffee mug, keyboard, markers, clips, tape, scissors, erasers, or any gadgets.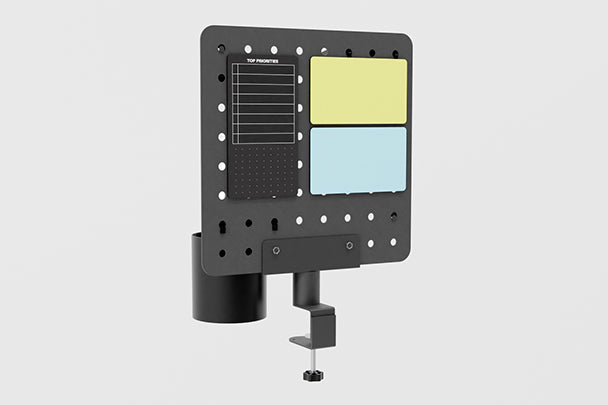 Side B: Magnetic Whiteboard
Plan your work schedule and keep track of your daily or weekly priorities with the help of our unique magnetic whiteboard system on other side. Your daily reusable productivity system
Your desk organization productivity kit
The Perfect Combination of Desk Setup, Aesthetics and Functionality




The beauty of 360 pegboard system is that they are extremely modular, and you are never restricted to just one board. For maximum functionality in your home or office, add another board, or as many as you like.

Charlotte - USA
Lock and load your battlestation with a pegboard to organize and display your controllers, keyboards, extra batteries, and even your console!.

Ronnie-Canada
Pegboards are excellent organizational tools for almost any item. A great way to get organized and keep small items close at hand in any desk at home or office.

Roy - USA
Get An Exclusive Discount
We're Launching Soon.
Reserve now and get a free gift worth $149.