Reserve Pegboard Extension System & get 64% Off + Get One Free MagOrg
To receive this offer, simply place a $1 deposit and you will be reserved as a VIP in for our never-ever exclusive discount. Putting down $1 now locks in a 64% discount off our MSRP of $425 + Get MagOrg (free) @ $149 only.
That means you'll pay $1 now and $149 on KS when we ship.
Why do we want your $1 VIP reservation? It helps us to determine how many products to manufacture in advance. Thus, we avoid overproducing, and by supporting us in the early stage, you get maximum discounts. It's better for the environment, and we all save money!
Regular price

Sale price

$1.00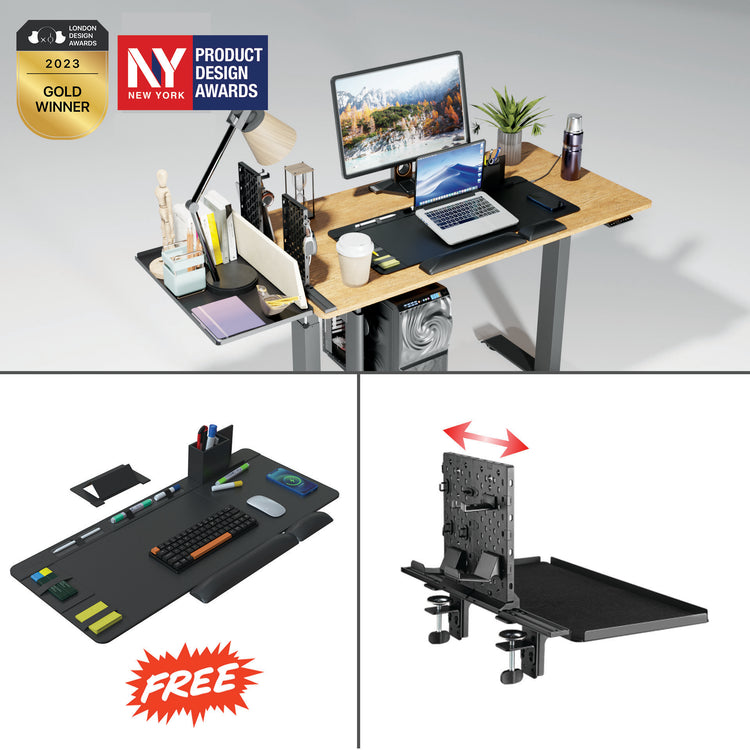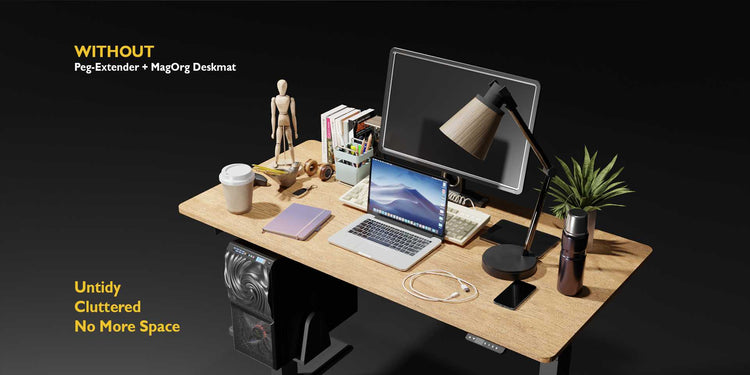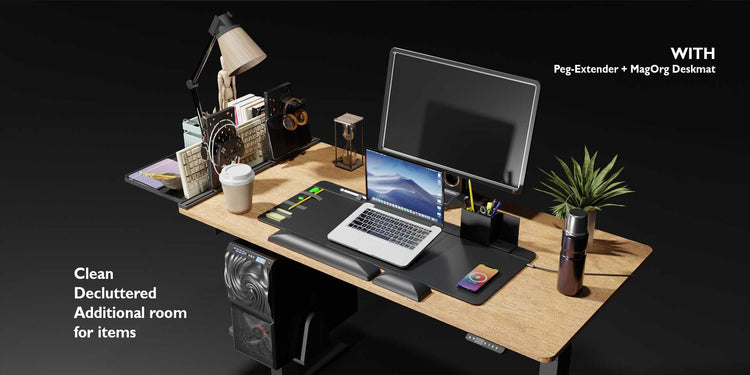 FAQs
WHAT WILL HAPPEN AFTER $1 VIP RESERVATION?

You will be added to the VIP list, and your email will be registered for updates and notifications regarding the Peg-Extender VIP.
WHEN ARE YOU GOING TO LAUNCH ON KICKSTARTER?

C-Peg Pro will be launched on Kickstarter in the forth week of August.
WHEN WILL I BE INFORMED ABOUT THE LAUNCH DATE AND TIME?

You will receive notifications about the launch date and time at various intervals before the project launch. You'll be informed before 30 days, 15 days, 7 days, and 1 day prior to the launch.
WILL I GET ANY INFORMATION ON THE PROJECT LAUNCH DAY?

Yes, you will receive a notification one hour before the actual project launch.
IS IT NECESSARY TO MASSAGE ABOUT VIP RESERVATION AFTER MAKING A PLEDGE TO YOUR LIVE KICKSTARTER PROJECT?

No, our team will match your VIP email with Kickstarter survey email and will confirm you about your VIP rewards.
HOW WILL YOU KNOW THAT I HAVE RESERVED AS A VIP IF MY RESERVATION EMAIL AND KICKSTARTER LOGIN EMAIL ARE DIFFERENT?

The project team will run a Kickstarter survey, and through this survey, they will collect your email. In case the email you used for the reservation and the Kickstarter login email are different, you can message them, and they will verify your VIP status through the VIP email list.
WILL I GET THE MAGORG DESKMAT OFFER DURING OR AFTER THE KICKSTARTER PROJECT?

No, the free MagOrd Deskmat offer is exclusively available for VIP reservations only before the Kickstarter launch. It will not be available during or after the project on Kickstarter.
HOW EXPERIENCED IS YOUR TEAM WITH SUCCESSFUL KICKSTARTER DELIVERY?

The team has already completed and successfully delivered five Kickstarter projects in the past. They have a track record of fulfilling their commitments to backers and ensuring that each backer receives their products.